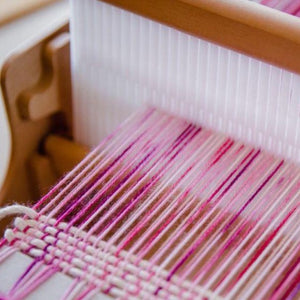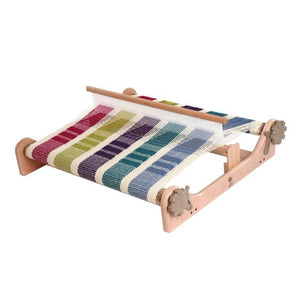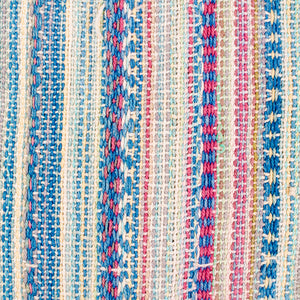 Rigid Heddle Loom Weaving Workshop (Upon Request)
About this workshop:
It is back to basics. Learn how to use the traditional Rigid Heddle Loom to weave a small pouch from scratch. Learn to create unique patterns like gingham, houndstooth, etc using the loom. And, experiment with colours and textures from our huge pile of yarns that you can use to make your pouch or wall hanging!
What you will learn in this workshop:
- Setting up the Rigid Heddle Loom
- Weaving techniques/patterns
- Finishing up the pouch/wall hanging (approx. 15 cm by 25cm when complete)
Materials provided for use during workshop only:
Yarns

Tapestry Needle
Weaving Tools

Craft Difficulty Level: Beginner
Workshop Date/Time: Any date/time upon request! Email / DM us to discuss and confirm! :)
Duration: 3 hours
Location: Stamford Arts Centre (155 Waterloo St, #01-05) Singapore 187962 
* Please note that workshop fees are not refundable and not exchangeable into store credits for purchase of products.
* Should there be any request for change of dates due to unforeseen circumstances after the workshop fee has been paid, feel free to email us! We will arrange another date for you! :)