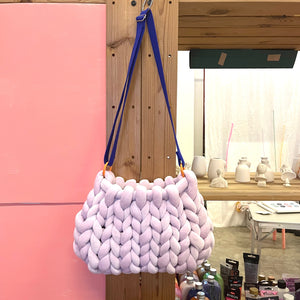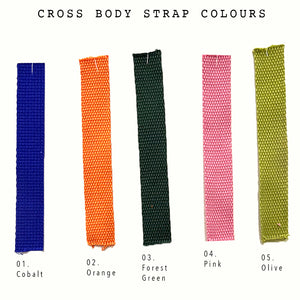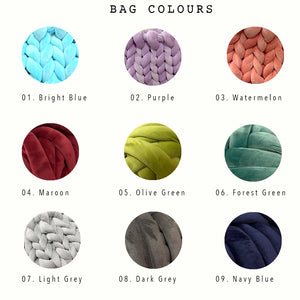 [pre-order] Medium Handknit Velvet Crossbody Bag (magnet closure + detachable strap)
Made with love!
Yes, it's quite a cliché to still say this but we had fun coming up with something so dainty like this! It feels like an epitome of girlhood~
 * You can mix-and-match your own Bag + Crossbody Strap colours!
Size M Bag
Outer Bag Size: 30cm (W) x 21cm (H)
Inner Bag Size:  26cm (W) x 19cm (H)
Adjustable Strap: Max. 115cm. Min. 56cm
Closure: Magnetic
*Crossbody Strap is detachable via round hooks on both sides- hook colours will be given at random! (Sky Blue, Pink, Yellow, Orange, Navy, Teal) If you have a colour you like, do email us!
This is a Preorder item! This batch of preorder sale will close on 20th Nov, and all items will be delivered to your doorstep by 20th Dec 2023~