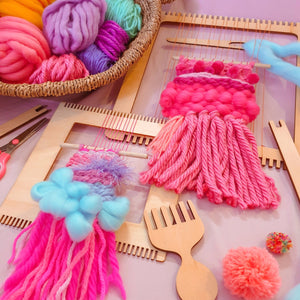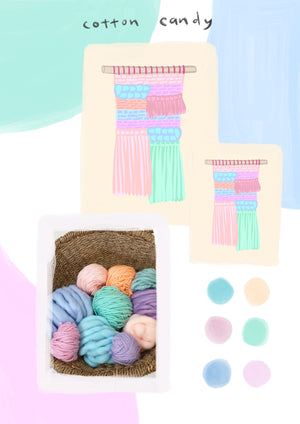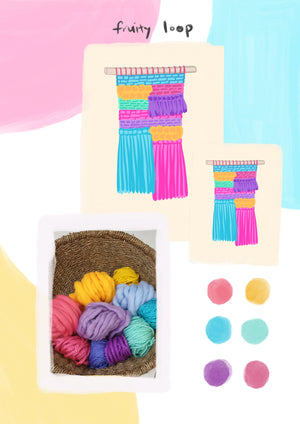 Mom+Me DIY Weaving Kit
You are heading for a super fun and crafty session for you and your kid with this Weaving DIY Set for 2!
Items included:
1 Weaving Frame Loom (Mom) (28cm x 28cm x 0.5cm Thick)
1 Weaving Frame Loom (Child) (20cm x 20cm x 0.3cm Thick)
2 Set of Weaving Tools (2 Weaving Comb, 2 Shed Stick, 2 Wooden Needle)
2 Wooden Dowel (for hanging your completed piece)
10 Balls of Weaving Yarn (Yarn thickness includes thick, medium and thin)
2 Rolls of Warp Yarn
Our Craft With Me : Basic Weaving Tutorial is taught based on this DIY Weaving Kit! Find them on our website under "Craft Tutorials" and start weaving with us!

Yarn Colours:  Choose from a variety of curated colour palettes
Note:
Scissors will not be included
Weaving yarns included are adequate to complete 2 tapestry pieces