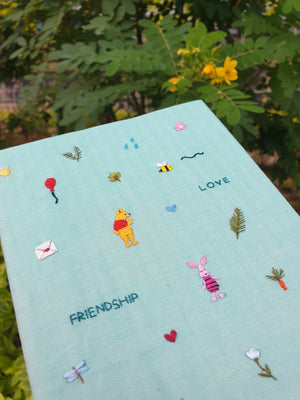 Miniature Embroidery of Anything Workshop (Upon Request)
About this workshop:
Have a particular minature motif, character or animal you wanna embroider? This highly-requested class teaches you how to embroider just about anything under the Sun! Come prepared with some designs you have in mind and we can get to it in this 2.5 hour class. All materials provided!

 *We will be targeting to learn 3-6 motifs, with each motif taking not more than 30mins to complete*
What you will learn in this workshop:
- Embroidery Techniques
- How to apply various techniques to your designs
- Finishing 
Materials provided:
(For participants to take home)
5-inch Round Embroidery Hoop
Embroidery Needle
Embroidery Yarns
Craft Difficulty Level: Beginner (suitable for ages 6 & beyond)
Workshop Date/Time: Any date/time upon request! Email / DM us to discuss and confirm! :)
Duration: 3 hours
Location: Stamford Arts Centre (155 Waterloo St, #01-05) Singapore 187962